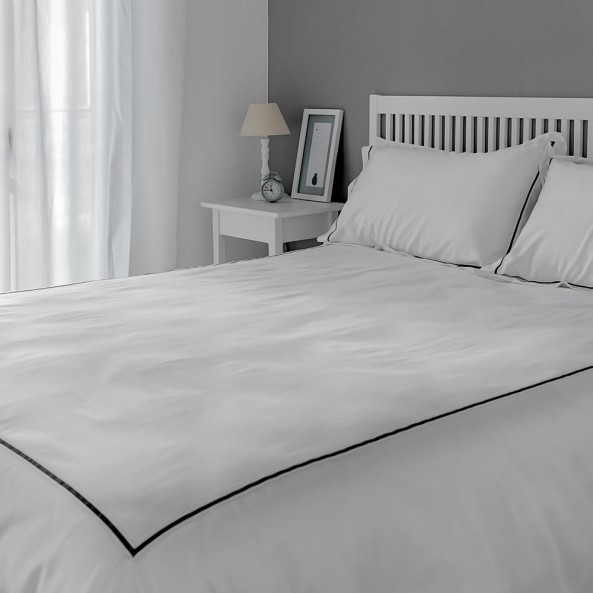 Range of Luxury Duvet Covers
Simple luxury
The simplicity and the use of completely natural materials are the key factors in our range of luxury duvet covers. Many of the designs are pure and simple, while others have hand finished bordering.
This simplicity brings out the elegance in our duvet covers and gives them a sophisticated and fashionable touch which at the same time creates a natural look to your bedroom.
The predominant colour in the Connie Home duvet cover range is a natural pure white, this gives our bed linen collections their pure look and soft feel.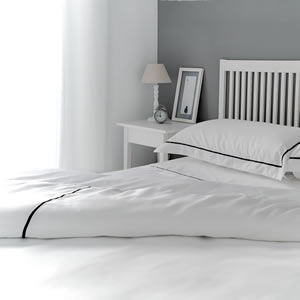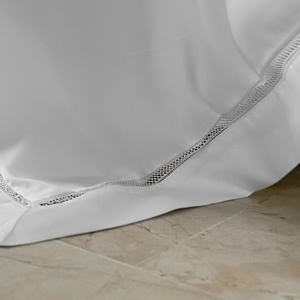 High quality fabrics
Using only the highest quality of cotton, 100% Egyptian cotton and linen in the manufacture of our luxury duvet covers contributes towards you achieving a relaxed night's sleep.
The benefits of these high quality materials cannot be overstated. Even after many washes our duvet covers maintain their soft characteristics, conserving their soft comfortable feel for many years.
Our duvet covers use a practically invisible button closure at the base of the cover which makes it easy to insert the duvet without affecting the overall look of the bedding.
Natural bedding
Made in Portugal our luxury duvet covers are constituted from only the purest natural fabrics. The use of 100% cotton, coupled with high 300 and 500 thread counts and finished with a satin touch creates the feeling of luxury.
We also have a top of the range washed linen range which is the perfect choice for all year round usage. With a centuries old tradition the textile artisans of Portugal know the importance of selecting the best quality natural bedding.
By starting with the best materials the finished duvet cover will always be superior. Not only does the Connie Home range last longer, but our bedding linen maintains a softness and strength typical of Portuguese made bed linen.