Benefits of an Oxford Pillowcase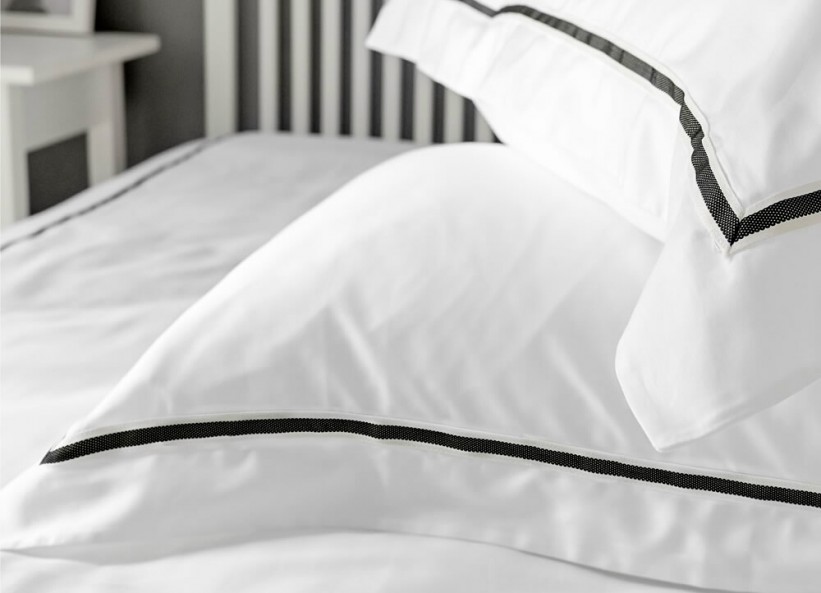 Oxford Pillowcases
Choosing your Oxford pillowcase
Undoubtedly the importance of selecting the right pillow for yourself in order to achieve a great night's sleep cannot be understated. The pillow must be completely comfortable to sleep well. Together with the right pillow the pillowcase itself plays an important part when it comes to protecting our health.
That's why Connie Home provide a range of fabrics covering our Oxford pillowcases, from 100% cotton to 300 and 500 thread count Egyptian cotton and a range of pure linen. All the textiles are natural and greatly assist in achieving a relaxed sleep.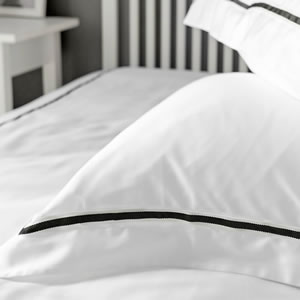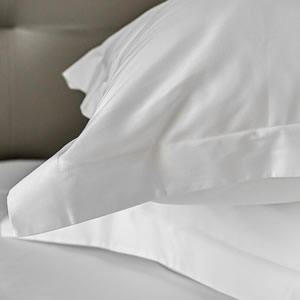 Pillowcases with natural fibres
Our Oxford pillowcases help to protect your pillow from potential bacteria and humidity. They are made from 100% natural fabrics such as Egyptian cotton and linen, which are hypoallergenic; being soft and delicate they allow the fabric to breathe.
Both our cotton and linen range of Oxford pillowcases have soft and smooth fibres that absorb humidity, allowing our face to rest against only natural and comfortable fabrics. Avoiding the problems found with synthetic materials.
Oxford pillowcase collections
Connie Home produces a range of elegant collections containing Oxford pillowcases, from simple collections like the Lisbon and Heathcote range to the 500 thread count Egyptian cotton Provence collection. Others such as the Harmony and Victoria have exquisitely elaborate borders. Ideal for use all year round, regardless of the outside temperature.
The function of the Oxford pillowcase is primarily decorative. The 5cm border around the edge of the pillowcase is designed to decorate your bed and highlight the elegance of your bed linen. The classic housewife pillow is typically used when sleeping as this is without any additional fabric borders.
The Oxford pillow can be removed from the bed when sleeping or used as a support pillow when reading or enjoying your morning coffee and orange juice.