Portuguese Bedding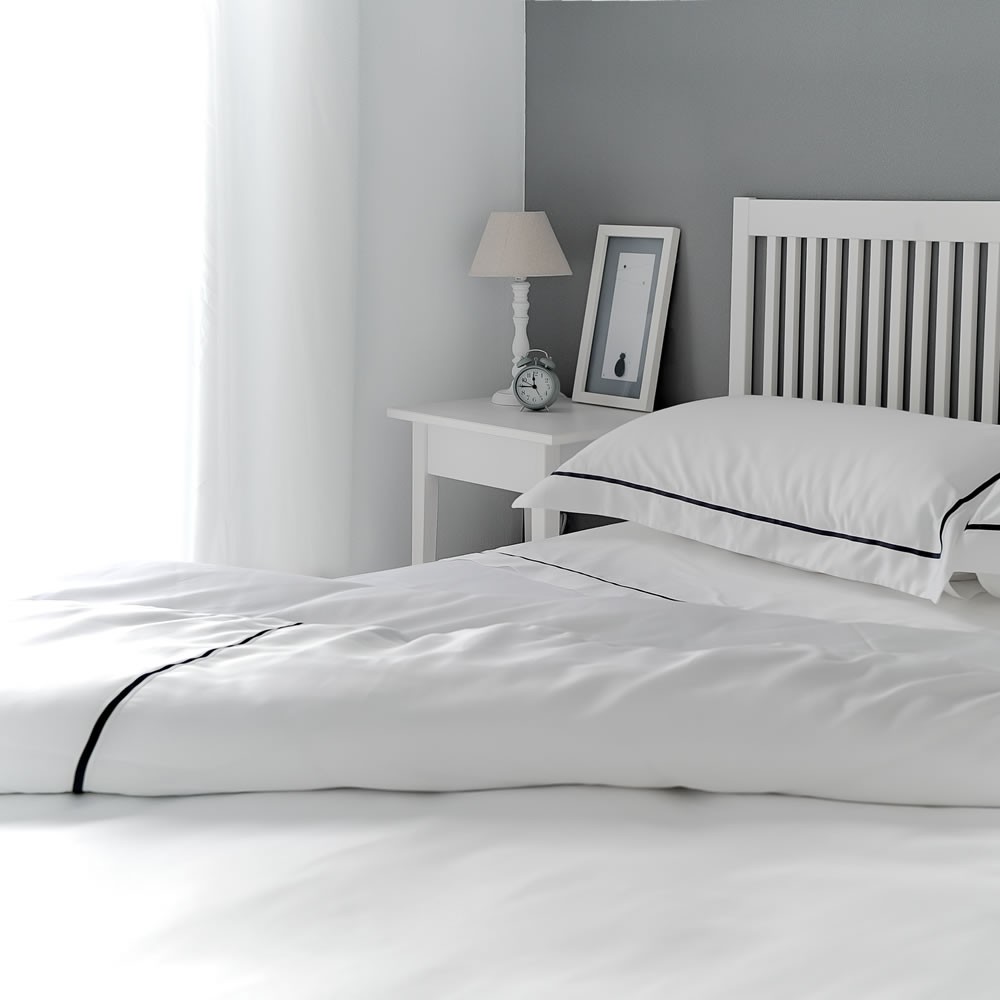 High Quality Portuguese Bedding
A Portuguese Natural Inspiration
What can we do to create the best sleeping environment for our loved ones? A good place to find inspiration is by acquiring bed linen of the best quality, namely Portuguese bedding. These sheets, made in Portugal and sourced from the highest quality available to the global textile market, are renowned for the high standards of production. This means that Portuguese bed linen has become a symbol of luxury and elegance and is in great demand by discerning customers from around the world.
With sumptuous designs, both classic and elegant, bed linen made in Portugal not only generates a timeless, traditional feeling, but the collections fill your bedroom with a pure and natural ambiance. The Connie Home Portuguese bedding is hypoallergenic, which has enormous benefits in terms of hygiene and cleanliness regardless of your skin type. This in turn contributes to improving our physical and mental wellbeing particularly in terms of helping us achieve a relaxed night's sleep.
Made in Portugal Bedding Collections
The Connie Home Portuguese bedding collections are composed of materials made from natural fibres such as linen, 100% cotton and Egyptian cotton at both 300 and 500 thread counts. These luxurious bed linens made in Portugal are streets ahead of any synthetic materials which are of a significantly lower quality. The collections are made from fibres that are soft and smooth which are an invitation to enjoy a relaxing bedtime. The delicately woven, well made Portuguese bed linen can be characterised by the combination of modern and traditional details found in these sheets made in Portugal. Ranging from simple lines such as the Lisbon Egyptian cotton collection through to the more elaborate Victoria duvet covers which includes an elaborately stitched border.
Our Portuguese bedding available in the UK, is not only of an excellent quality, but is resistant even as the years go by and they have been washed frequently as the textile maintains it's properties. This property allows the sheets to also remain soft and smooth. With the range of colours available in the natural linen range and the classic white of the Portuguese cotton bedspreads or duvet covers and Egyptian cotton collections there is something for all tastes that will help you create a bedroom fit for any interior design magazine.