Advantages of a Linen Duvet Cover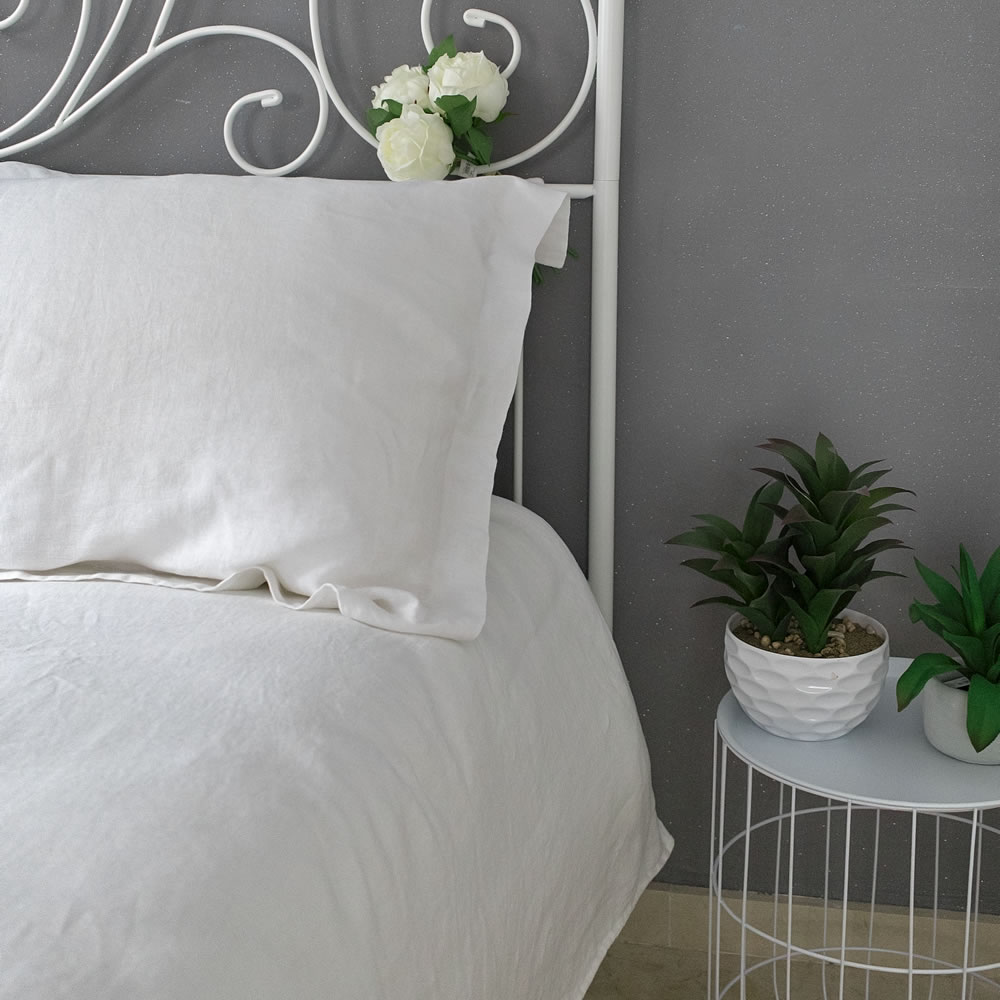 Linen Duvet Covers
Linen for bedding
For centuries linen has been one of the most frequently used natural materials in the textile industry. For that reason we are going to explore the qualities of this seasons latest creation, the Atlanta linen duvet cover.
This linen duvet cover has unique and special characteristics which are ideal for use all year round, being cool in the summer and warm in the winter.
The beginning of the summer is the perfect time to renew our bed linen to enjoy a fresh and relaxed night's sleep.
Linen, the ideal all year round fibre
Following the current tendencies, our linen duvet covers have a Mediterranean air with soft white tones. The natural look of linen creates a rustic touch which is easy to maintain as it hardly needs ironing and over time becomes even softer.
Our linen duvet covers form part of a luxury collection aimed towards a discerning public looking for bedding which is 100% natural.
Linen is warm and at the same time fresh and cool and very hard wearing when washed. Linen also has a great capacity to absorb humidity and being breathable has important anti-allergic properties.
High quality linen
Our Atlanta range offers a choice to customers looking for a 100% natural linen duvet cover which is of high quality and can be adapted to the requirements of all types of homes.
The natural fibres are carefully selected from flax plants grown in northern France and Belgium to achieve a finished linen cloth of the finest quality possible. The end result is a high quality linen duvet cover that can be found in all the best homes.
The Atlanta linen duvet cover is the perfect choice for a spring-summer as well as an autumn-winter range of bedding for the warmth of summer and the cool of winter.