Benefits of Natural Bedding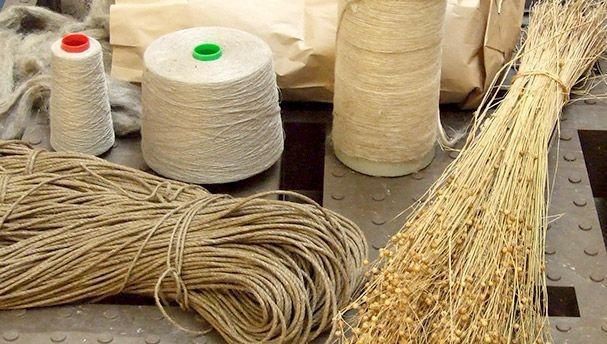 Natural Bedding
The importance of bed linen
In the rush to get to the end of the day we often overlook the importance that a good night´s sleep plays in recharging our levels of energy and productivity.
That is why selecting the optimum natural bedding has a huge benefit for our target of a healthy rest. The importance of choosing the right bed linen that is appropriate for our needs cannot be understated.
Connie Home are very aware of this necessity and have created for our customers a range of natural collections based upon the 100% natural fibres of our cotton, Egyptian cotton and linen bedding.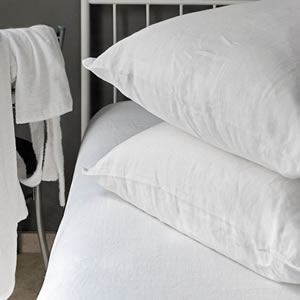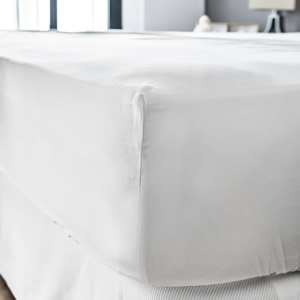 Healthy natural textiles bedding
Connie Home strongly believe in natural bedding throughout our range, using only natural textiles free of any synthetic components. Focused only on fabrics specifically designed for their use in bed linen, thereby helping to avoid allergies found when using synthetic materials.
Our cotton sheets aid the absorption of humidity and at the same time they are strong and comfortable. Our Egyptian cotton bedding has an exceptional softness which maintains a robust strength overtime, even after many washes.
Our washed linen collection, Atlanta, stands out for it´s ability to absorb humidity and stay fresh and soft during every season, from winter through to summer.
Connie Home: Natural and elegant bedding
Our collections of natural bedding bring a touch of elegance and sophistication to your bed linen. From the very beginning of the production process with our choice of natural fabrics though to our insistence on pure and neutral colours, such as white, we generate a finished product which fits perfectly with the highest quality bedrooms.
Our collections are fresh and full of character with simple borders and uncomplicated lines making each of our collections the ideal choice for anyone creating a fashionable and elegant look to their bedroom.