Egyptian Cotton versus Linen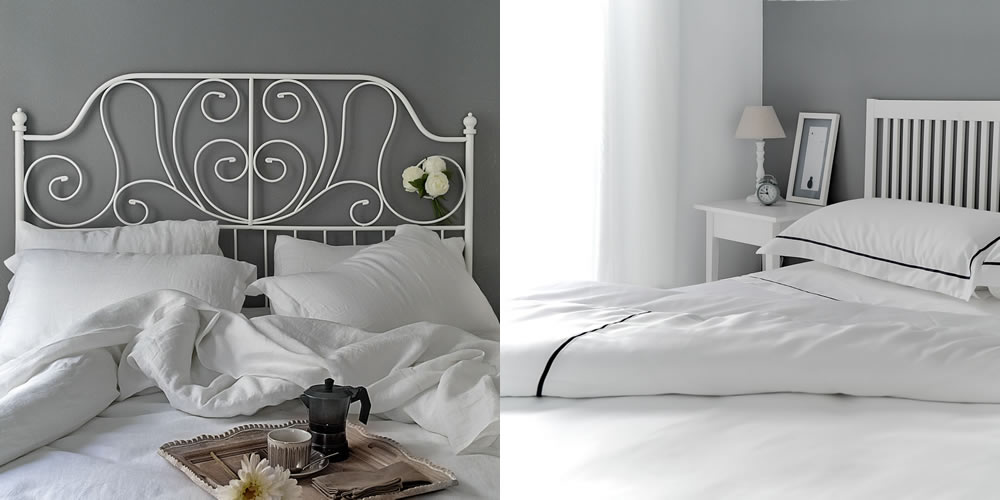 Differences Between Linen and Egyptian Cotton
High quality bedding
Our intention here is not be critical of one or the other of the two fabrics but to comment on the qualities and benefits of both the Egyptian cotton and Linen. Then see what quality they can bring to our bed linen.
Both fabrics are considered as highly sought after, luxurious and with amazing fibres, not only in the wild, but also after the raw textiles have been treated. This is the important part and how the finished product looks when they are presented to the market.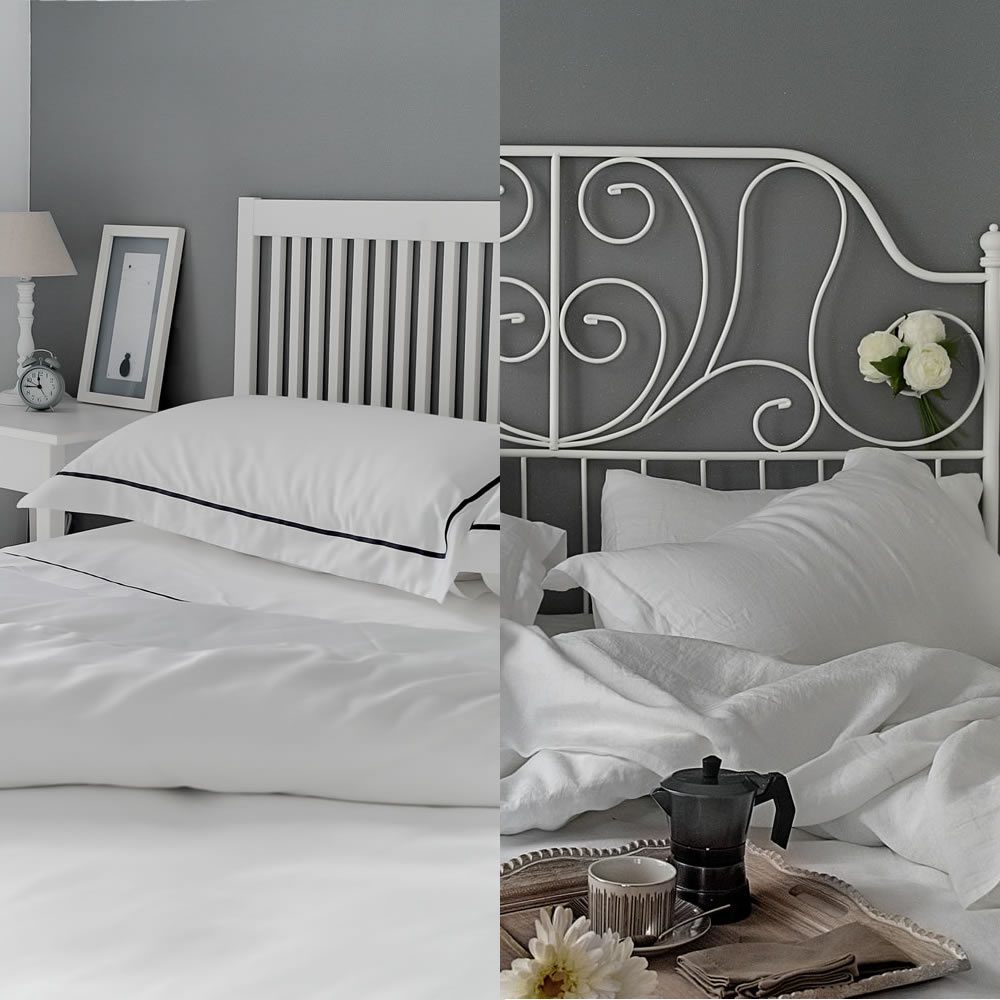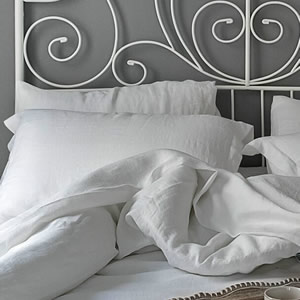 A look at linen
On the one hand, if we direct our attention to the linen bedding we can observe that these fibres are ideal for every season of the year, since they are fresh in summer and warm in winter. Without forgetting their resistance to constant washing and the passing of time, which makes the linen textile even softer. Another feature of 100% natural linen is its ecological and hypoallergenic property; therefore, they are perfect for every kind of skin, adapting to those people with or without an allergy.
On the other hand, linen is perfect for absorbing body humidity while avoiding the uncomfortable clinging of the sheet to your body. As well as this comfort advatage at bedtime, this fabric, being is 100% natural and anti-bacterial.
Close look at Egyptian cotton
If we focus now on the Egyptian cotton textile, the main feature is the type of cotton of thread because they are longer than other fibers. This makes the sheets softer and more durable as time goes by. Eventually, the washing of the fabric will make it softer and even more comfortable. For this reason, you'll have the benefit of enjoying its softness for many years.
Another special feature of Egyptian cotton bed linen is the fact that they generate less fluff, and therefore, we avoid the dreaded "balling" in our bed linen. For this reason, our sheets will remain looking the same just like if we were using them for the first time. Another quality of the Egyptian cotton is the fact that it's breathable; letting the sheets remain being warm in winter and cool in summer. Making them also ideal for using all year round.
There's only one thing left to say and it is that both textiles have amazing properties. Whether, as we show in our Instagram clip you choose, Egyptian cotton or linen sheets, they have an extraordinary softness which will turn your valuable resting time into a special and rejuvenating moment.