Cotton and Linen Luxury Bed Linen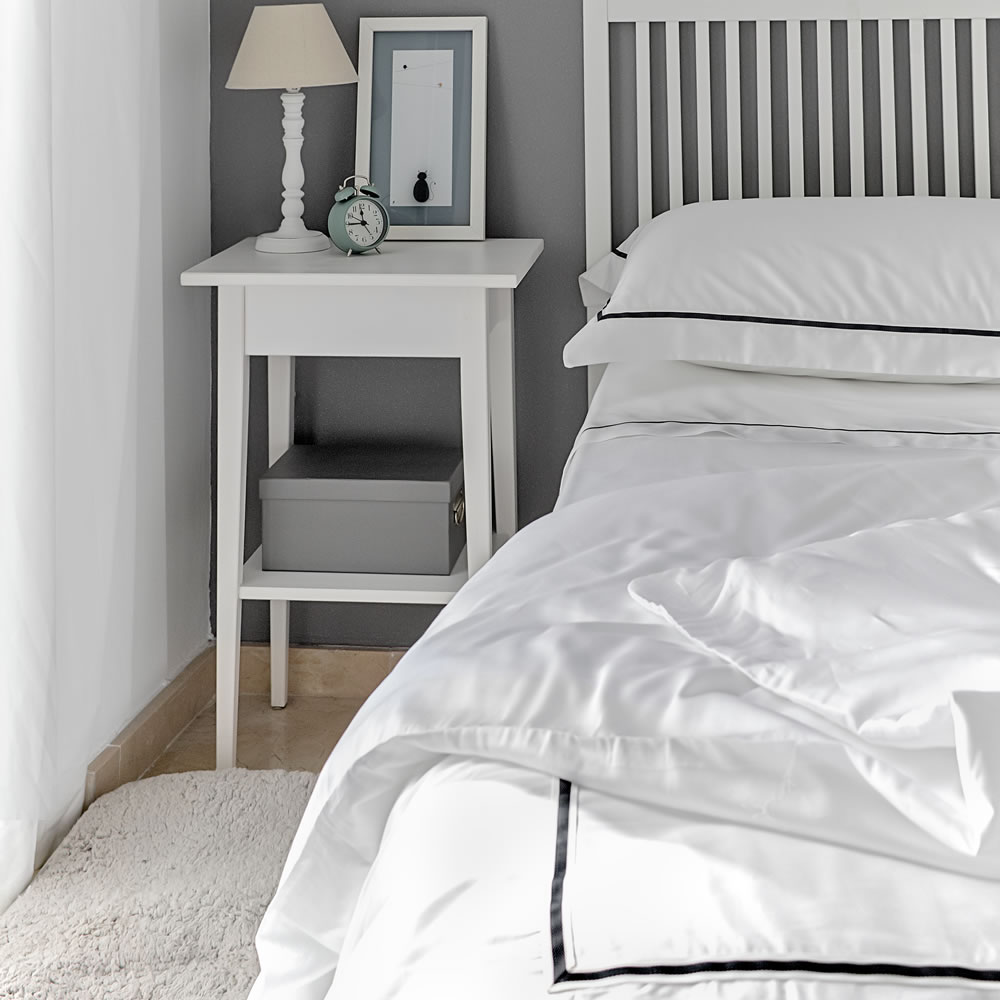 Luxury Bed Linen. Cotton & Linen
Luxuriously decorate your bed
Everyone agrees that a good night's rest is critically important, but it is also important to decorate your bed with luxury bed sheets. That is why Connie Home is dedicated to producing for our customers a wide range of high quality luxury bed linen. We offer a diversity of choice from 100% pure Egyptian cotton with a 300 and 500 thread count, also our flag ship range made from 100% pure linen.
When deciding on quality cotton sheets we consider the number of threads per inch, the thread count. Our collections of luxury bed linen have a thread count of either 300 or 500, apart from the linen range. Within our range you will find the collection most suited to your choice of high quality, durable and soft bed linen.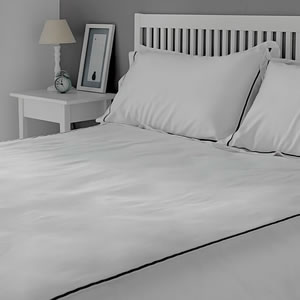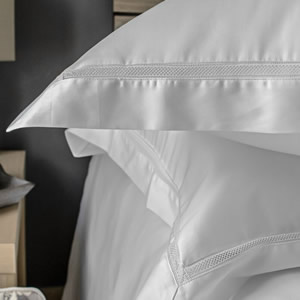 New bedding fashion: Casual Luxury
Each year the fashion in bed linen tends towards a natural and vintage style, both in bed linen as well as decorative accessories, something which is visually clear in the style of bed linen. Connie Home is in the vanguard of this tendency with our range of luxury bed linen.
We offer our popular range of "casual luxury" with natural textiles in our duvet covers, flat sheets, fitted sheets and pillowcases. Our luxury range follows a neutral colour palette with pure white as the primary colour and subtle decorative borders in some collections, this gives the look of elegance to our sheets.
Decorating your bed linen
The look and feel of your bed linen is almost as important as being able to relax each night. The style in which your bedroom space is decorated also affects how you sleep.
Our luxury bed linen can help to create an elegant look to your bedroom, finished with a natural touch from the quality linens. This gives your bedroom a comfortable and exquisite look.