Natural Bed Linen Flax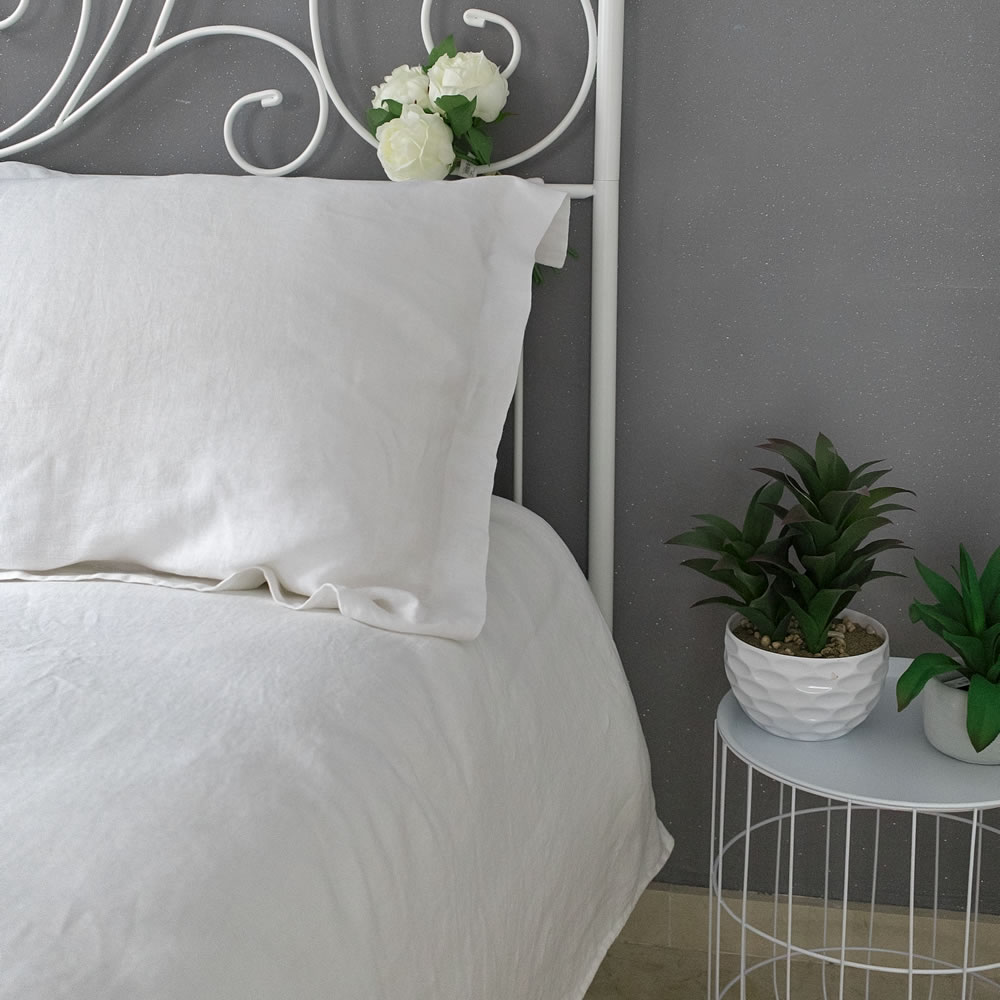 Linen Flax for Natural Bedding
Luxury characteristics of linen
The linen which we use in the modern day textile industry has it's origens in the linen plant. From this we make all types of bedding and clothing, it is known as Flax or for the scientifically minded, "Linum Usitatissimum".
The work required to transform this plant into threads of linen appropriate for handling and constructing textiles is extremely laborious, but the finished result is worth the trouble. Bedding constructed from these fibres is a linen cloth notably fresh and with the ability to absorb heat and humidity.
This natural material is perfect for all skin types, mainly because linen flax prevents the apparition of bacteria. Therefore anyone with sensitive skin can benefit from the 100% natural properties of linen.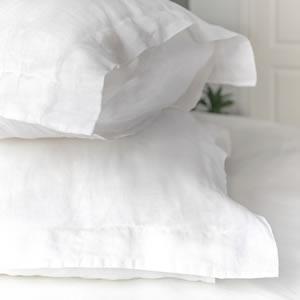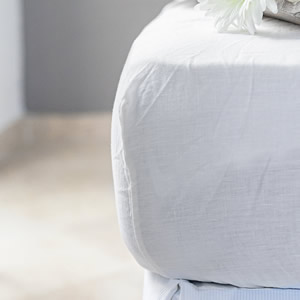 Natural fresh designs
We all know about the advantages to the body of having a restful and rejuvenating night's sleep. The contribution that the right choice of bedding makes is crucial to achieving this advantage. With flax being a natural fibre, linen is top of the list of appropriate bedding and will help to achieve this goal.
Bedding made from flax creates sheets that are soft, fresh and agreeable to the touch. Pure linen bed sheets maintain the right body temperature and by absorbing the humidity we avoid that heavy, claustrophobic sensation at night time.
Linen - best bedding choice
Currently the soft, neutral, white tones are becoming more and more fashionable with interior designers. Linen fits into this fashion nicely as it creates a soft, clean and natural touch to your bedroom.
Linen is a pure fibre with a coarse feel that makes it even more natural, creating that wild touch. A neutral look that illuminates your bedroom and makes it inviting and relaxing. At Connie Home we offer our most elegant Collection, the Atlanta range, which stands out by being made from stonewashed linen and with predominantly white colours.
A sure way to bring a touch of quality to your peaceful night's rest.