Navy Blue Flat Sheets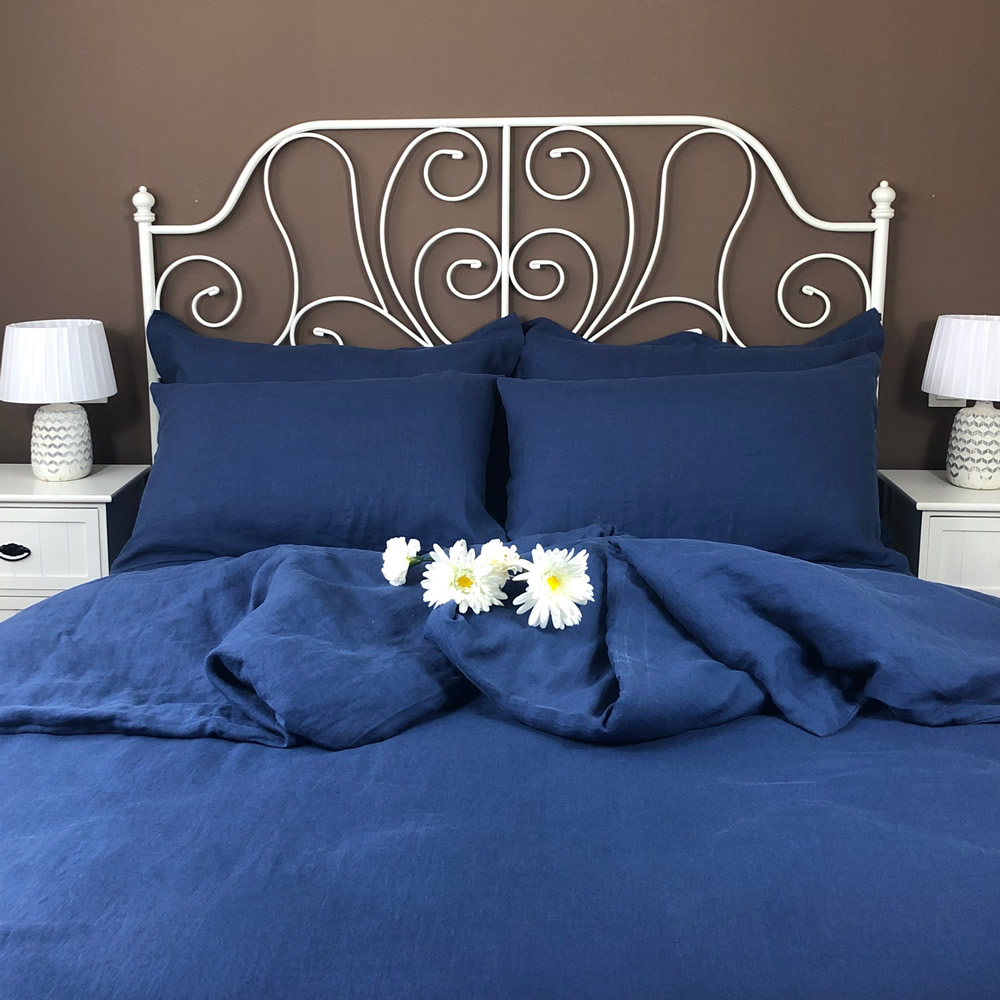 Blue linen flat sheets
Original choice of sheets
To give an original touch to our bedroom, and more specifically to our bed, it is not necessary to resort to exaggerated designs and painted decorations or embroideries. Sometimes, simplicity can make your room look brighter and more elegant by using flat sheets with some kind of light colouring that makes your bed stand out.
Connie Home offers our deep blue flat sheets from the Atlanta Colours collection, a range with a rich and soft blue plain design which will give for sure an elegant and sophisticated look to your room.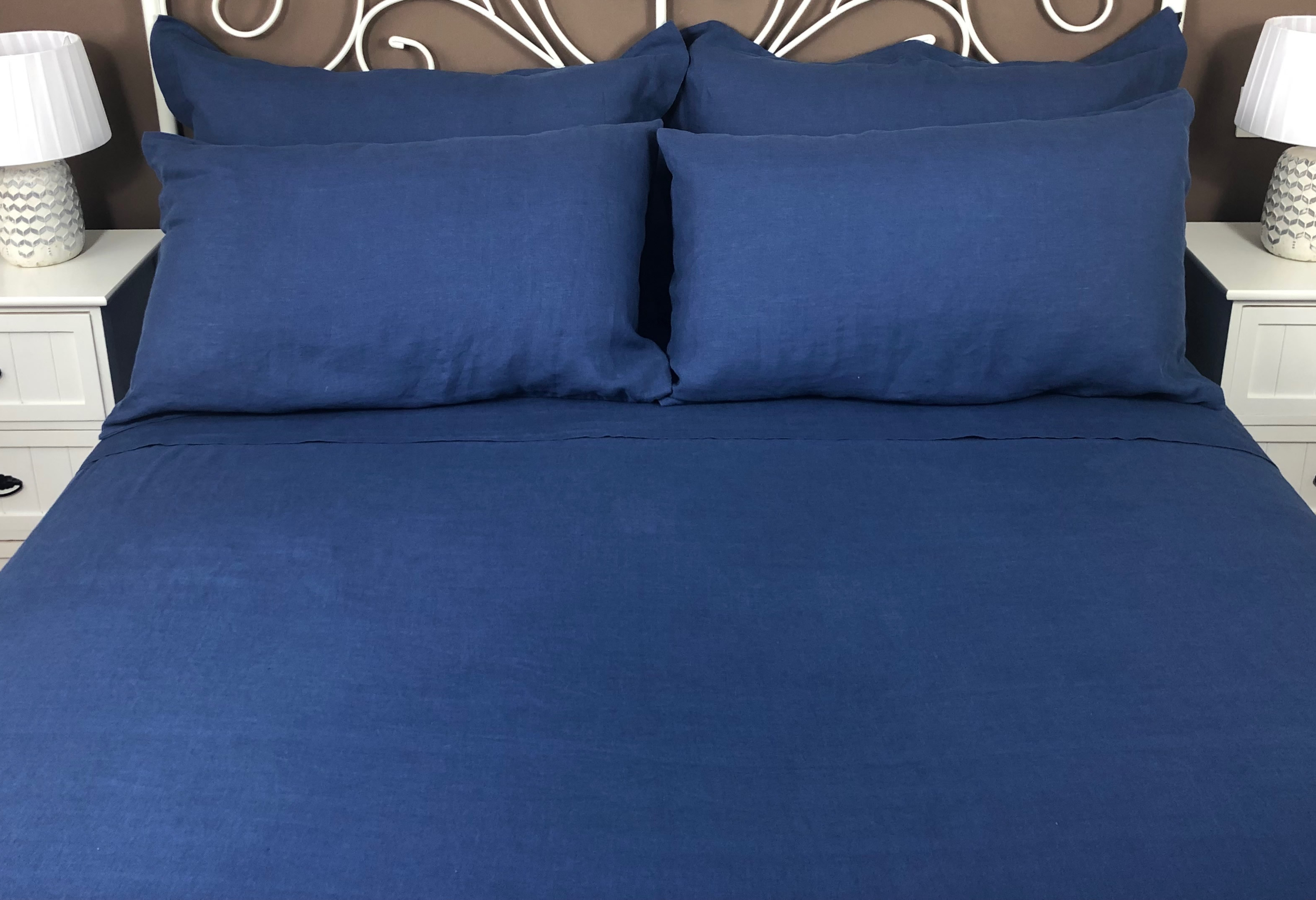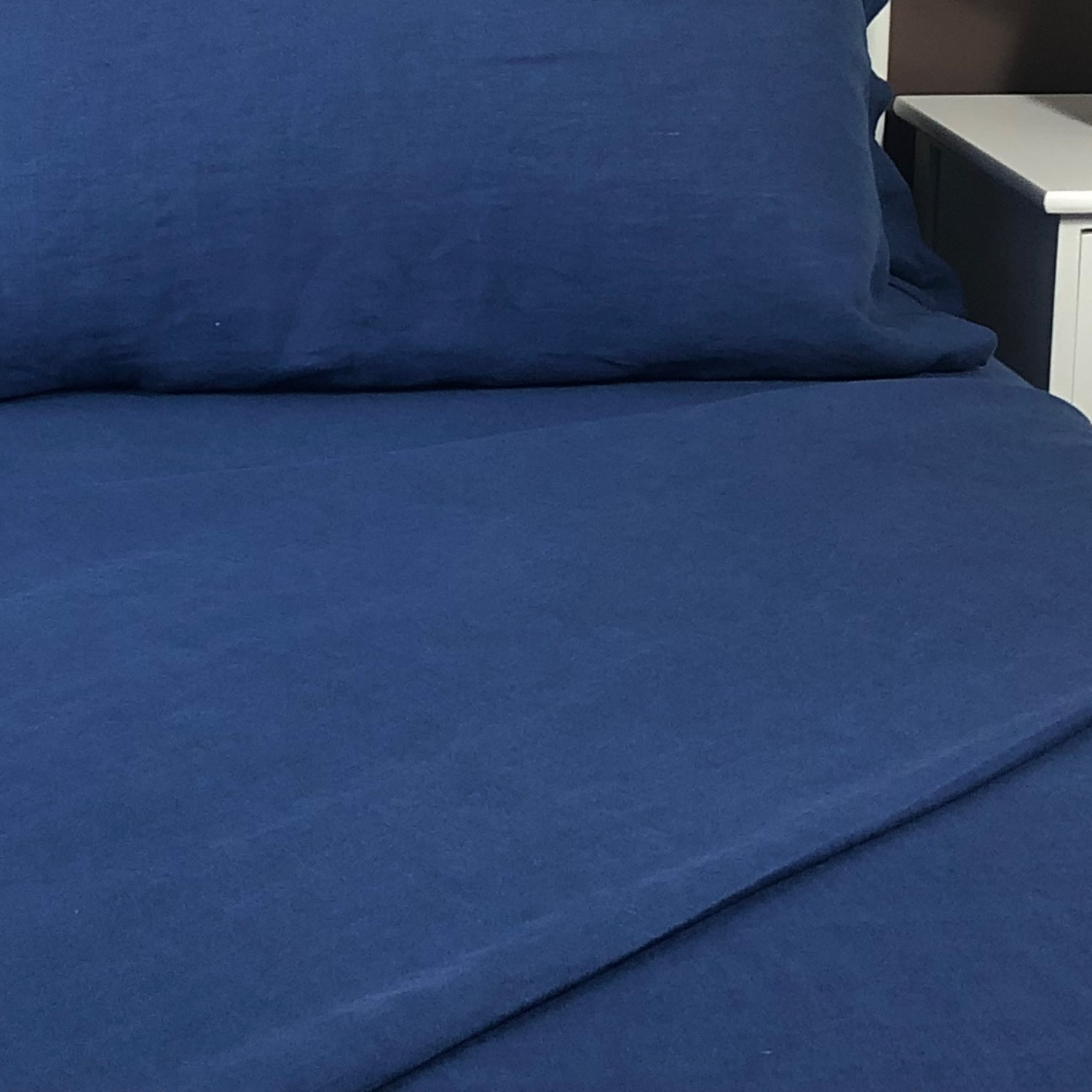 High quality linen bedding
In addition to the features mentioned in the previous paragraph, our deep blue flat sheets are very soft since they have been made in Portugal with the best linen available. Just like the pure white range of bedding, the Portuguese bed linen guarantees a wonderful softness that you'll feel the benefits both in your skin and with your rest time.
They are light and comfortable at bedtime, since the 100% natural material from which these linen flat sheets are made gives them not only a soft texture, but they adapt perfectly to the contours of your body. They are perfect for every kind of skin because they're free from allergens, something which we can all see the advantages of.
Perfect temperature of sheets
Our deep blue linen flat sheets not only catch the eye with their design but also for being able to keep the right temperature at bedtime. Since linen is such a fresh and soft fabric, when it is in contact with your skin the feeling is restful and pleasurable. Something which is only found in high quality bedding collections.
Connie Home strive to provide only the best textiles on the market, for that reason, with our deep blue flat sheets from the Atlanta collection you can enjoy the best bedding available. You´ll also find the other components of the collection, such as a duvet cover and pillowcases in the same warm colour to complete the look and feel of your bedding; creating a sophisticated, simple look for your room.