Pure Linen Sheets. Luxury Flat Sheet.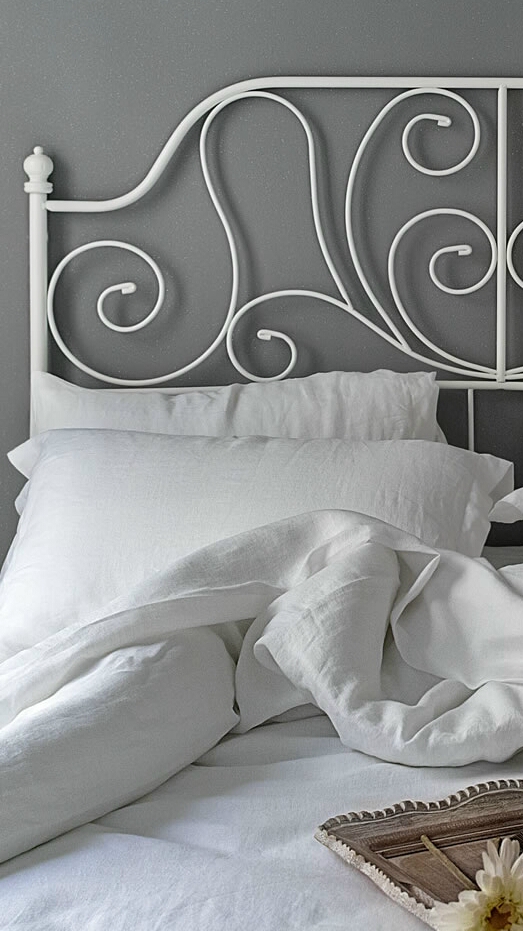 Pure Linen Sheets
Characteristics of our pure linen sheets
Connie Home presents a range of quality pure linen flat sheets made from high quality textiles, which stand out for their noble and at the same time rustic simplicity.
One of the principal characteristics is the ability of linen sheets to absorb humidity from the atmosphere. This greatly helps your chances of a perfect night's sleep all year round, from summer through to winter.
Linen is a smooth and breathable fabric, which helps you to relax. Linen also has antiallergic properties which makes it the ideal bedding fabric for anyone suffering from skin or respiratory problems.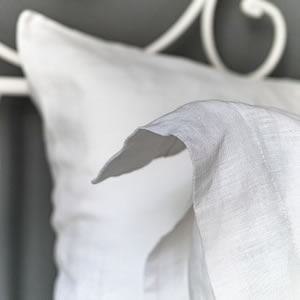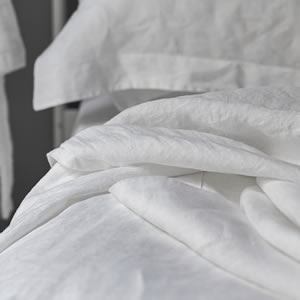 Linen designs
Our range of linen flat sheets are pure and simple with a natural cut and without any type of border. This simple effect highlights the importance and the majesty of the sheets themselves.
This ruffled affect preserves a traditional and natural finish to the sheets, something which has been used to great effect throughout history and remains to this day a touch of class that all great bedding collections strive to achieve.
By maintaining a design policy of simplicity rather than elaborate designs, Connie Home provides a sophisticated and fashionable range of linen flat sheets.
Natural linen flat sheets
The Connie Home Atlanta Collection of pure linen flat sheets are made in Portugal from 100% washed linen.
Our sheets preserve their softness and feel of quality for many years, despite being frequently washed. This is because of the natural composition of linen, something which is in complete contrast to other synthetic materials which tend to become damaged and stiff over time.
The Atlanta linen flat sheets are made from a light and smooth cloth, this greatly favours a relaxing and peaceful sleep at bedtime. Connie Home is proud to offer such quality linen bedding to our customers.