Coloured Luxury Sheets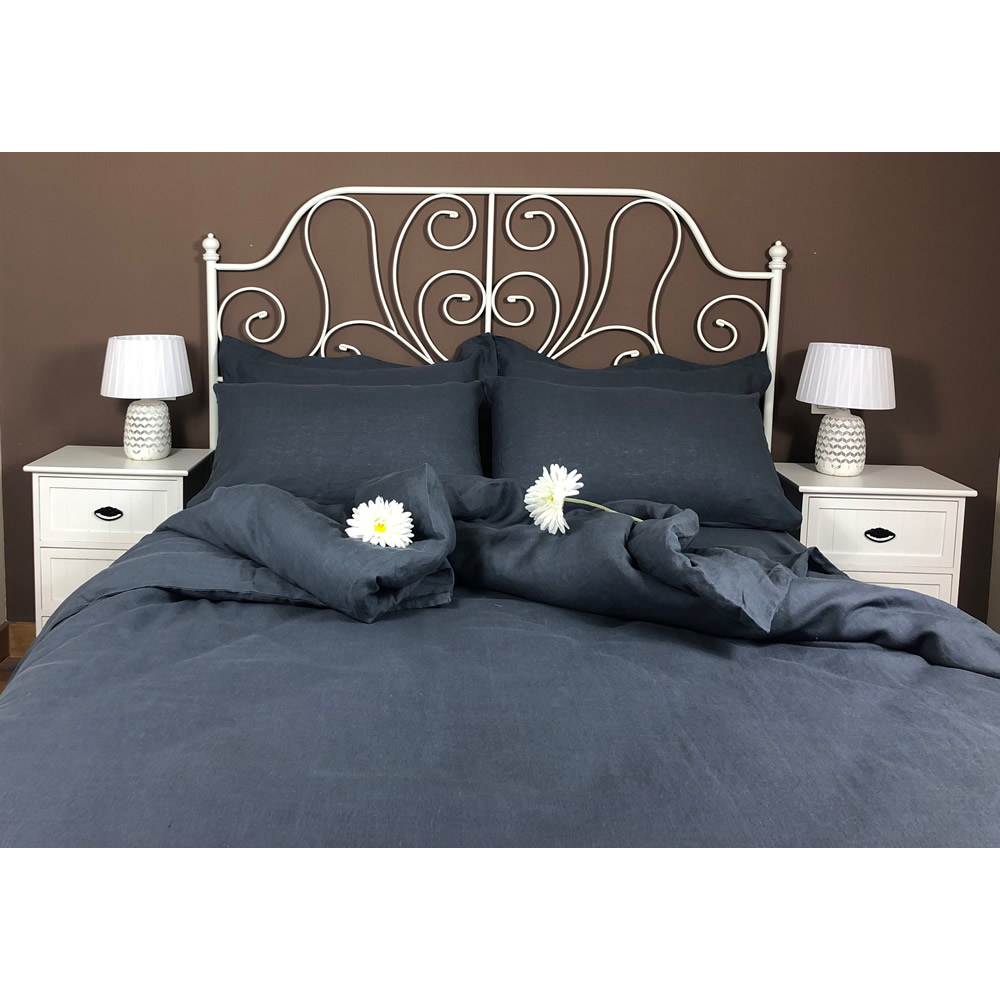 Luxury coloured linen sheets
New look for your bedroom
If you want to change the style of your room, you can always try adding some colour to your bed linen choice.
There are linen sheets in a wide variety of colours and soft shades, any of which can modify the look of your bedroom and give it a luxurious touch by combining different colours in pink, blue, grey and white pastel tones as well as other, more intense options, all providing your bed with an elegant finish.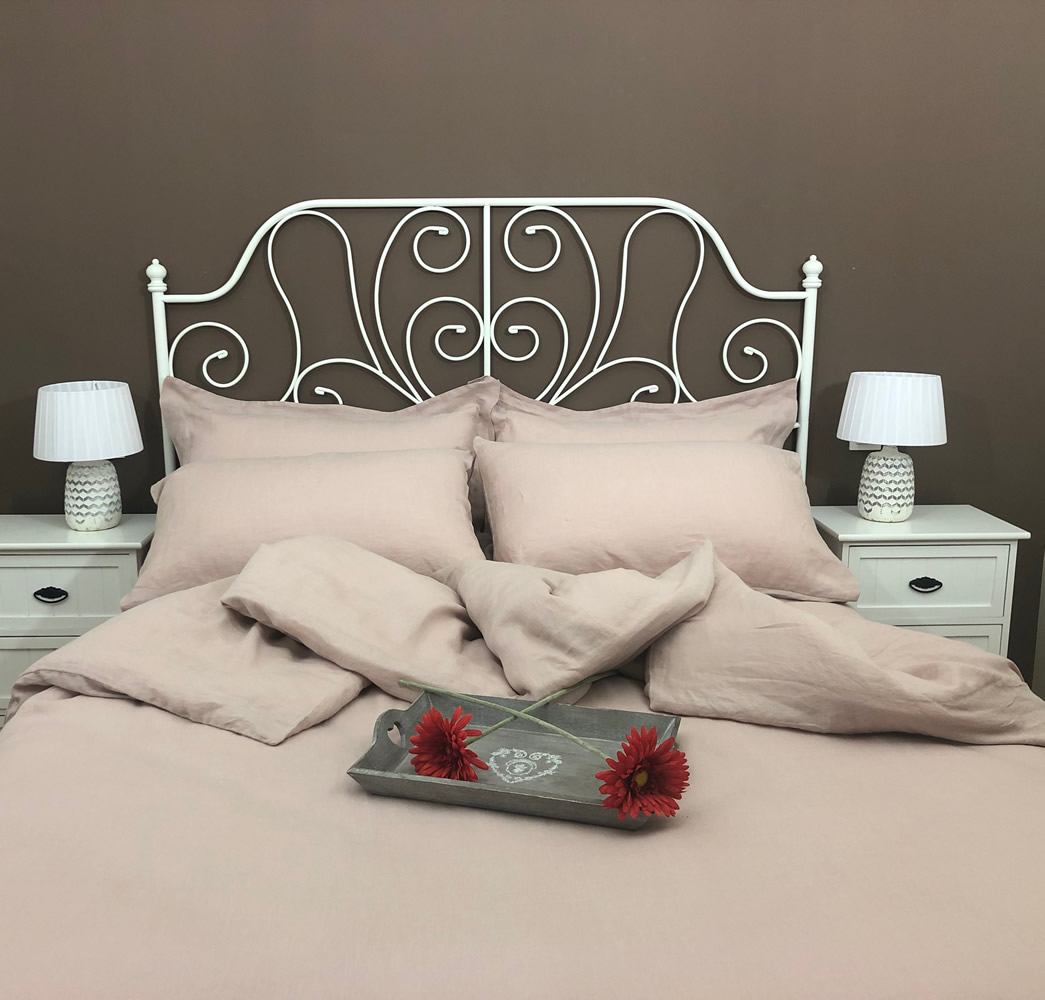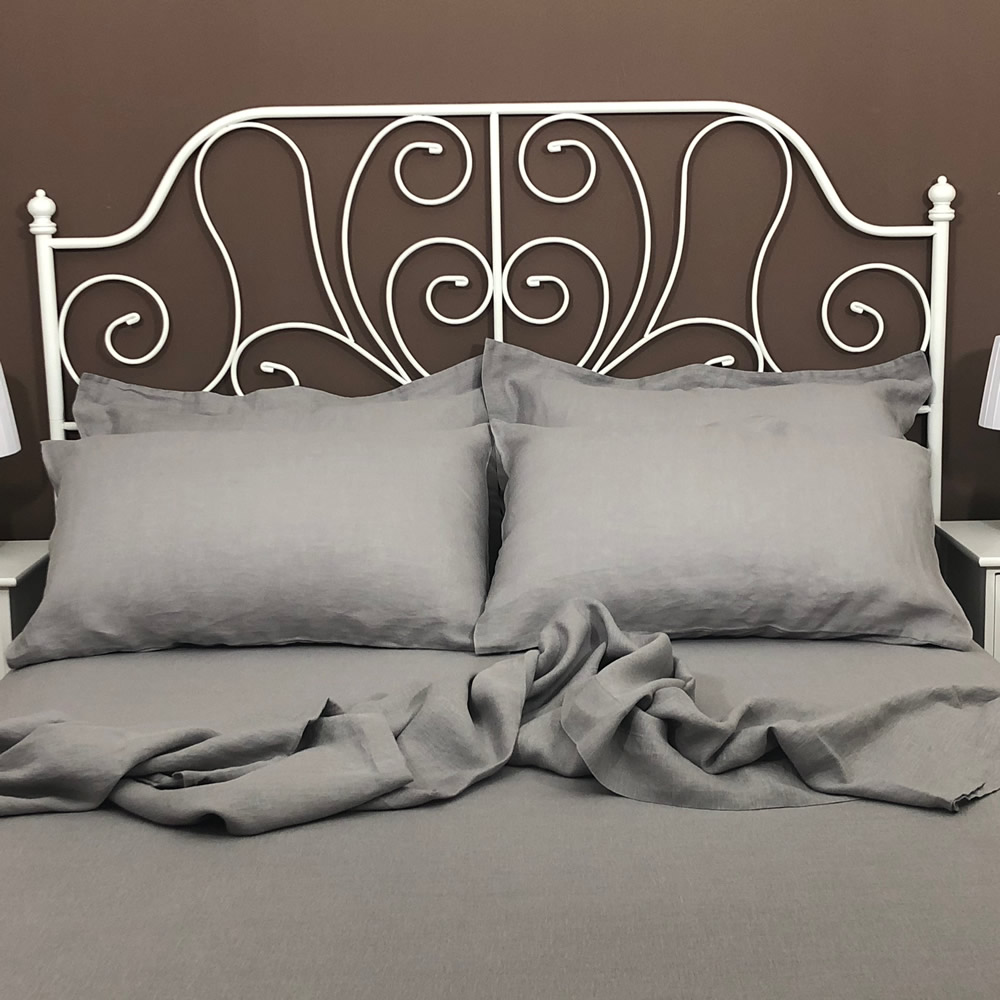 High quality luxury bedding
Colour is not the only component that can provide your bed with some charm, but also the quality of the fabric and its softness; therefore, those sheets made from high quality and soft linen will make your rest time even more relaxing.
We tend to think that colours are not really all that important at bedtime, but the reality is that several studies mentioned in some prestigious design magazines comment on the multiple benefits of how choosing certain colours for your bed linen can improve your night's rest.
Some benefits of colours in your luxury bed linen
Red colour provides a romantic air, which can be combined perfectly with white to give a younger touch to the design of the room.
Luxury blue sheets, in any shade, will provide a sense of calmness and relaxation to the room as well as conjuring up feelings of sky and sea.
Grey sheets provide neutrality in design, this is the perfect colour for combining and mixing with other tones for your luxury sheets or pillows.
A green tone in your bed linen will provide a sense of calmness and "personal growth", bringing sensations of contact with nature.
In general terms, the colour of the decoration of any room will depends on the taste and personality of each person, but each different shade of luxury sheet can be beneficial, so why not take the plunge and change the look of your room!