White Egyptian Cotton Bedding Sets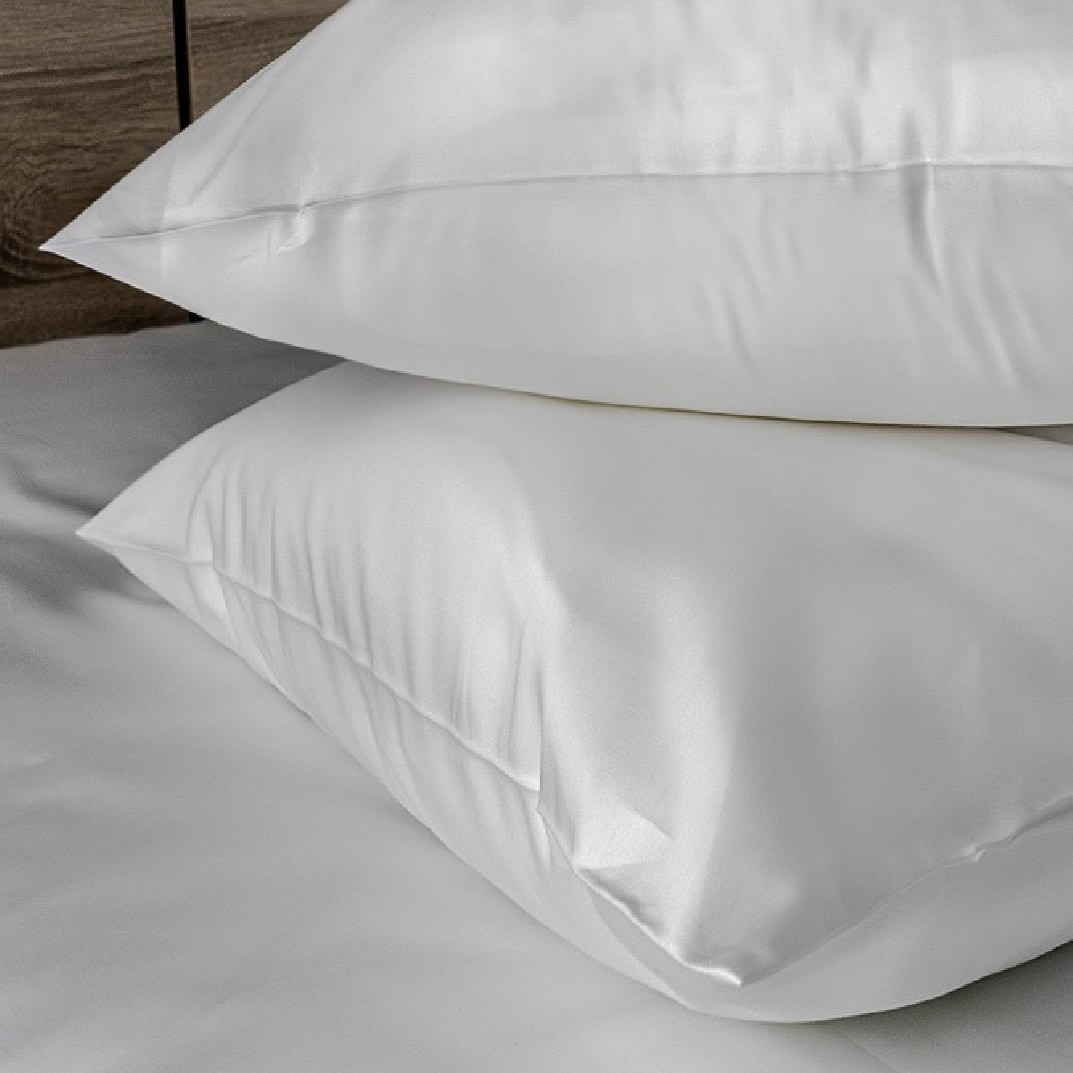 Bedding Sets of White Egyptian Cotton
Trendy, natural white
Nowadays, home decor trends are very diverse and changeable. Some prefer the more traditional and rustic styles, and others prefer to give their home decor a more modern feel. White Egyptian cotton bedding sets are the best bet for any kind of style.
Whichever style you favour, bedding is an item that is forever changing with the times. White Egyptian cotton bedding sets are frequently ordered because of the high quality fabric and their amazing softness.
It's common to find bed linen in home decor magazines. Many collections promote the trend of white linen. A good choice would be the Harmony Collection, made of 100% natural Egyptian cotton with 300 thread count. This collection stands out for its amazing navy blue embroidered duvet covers, pillow covers and top sheets.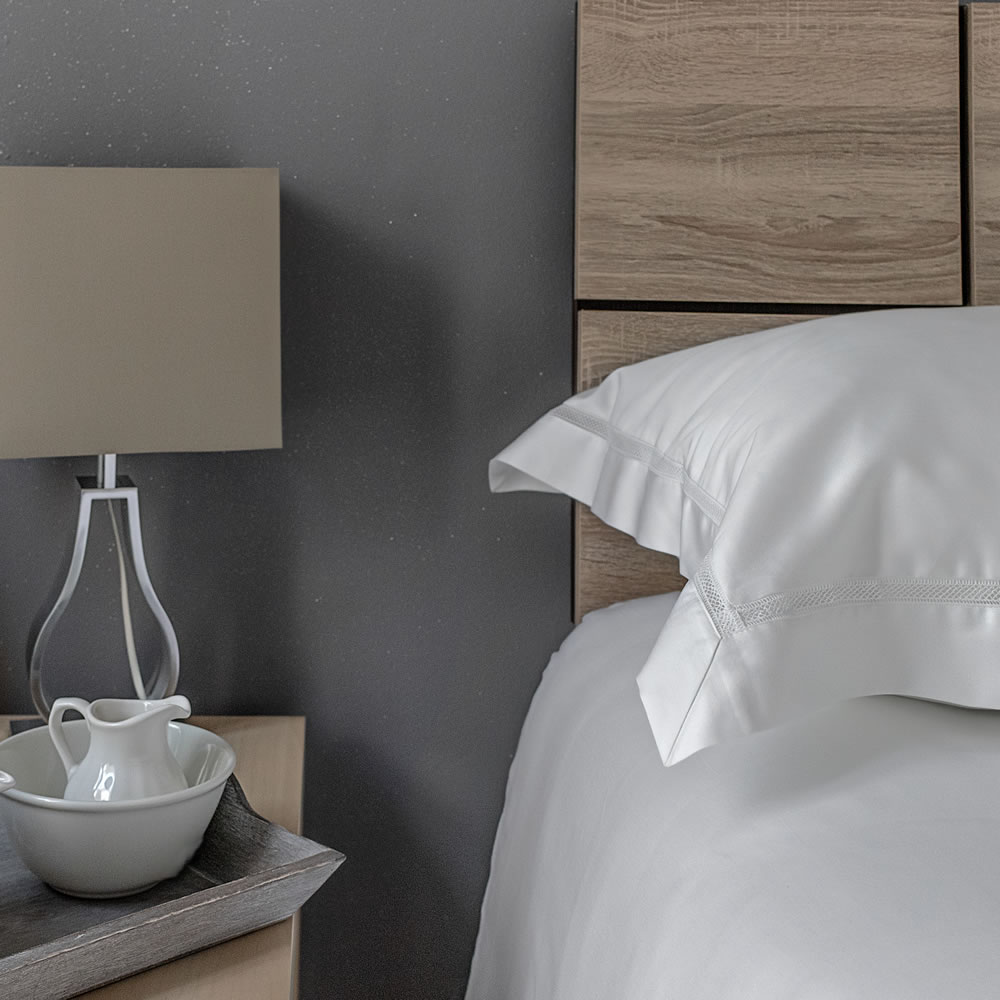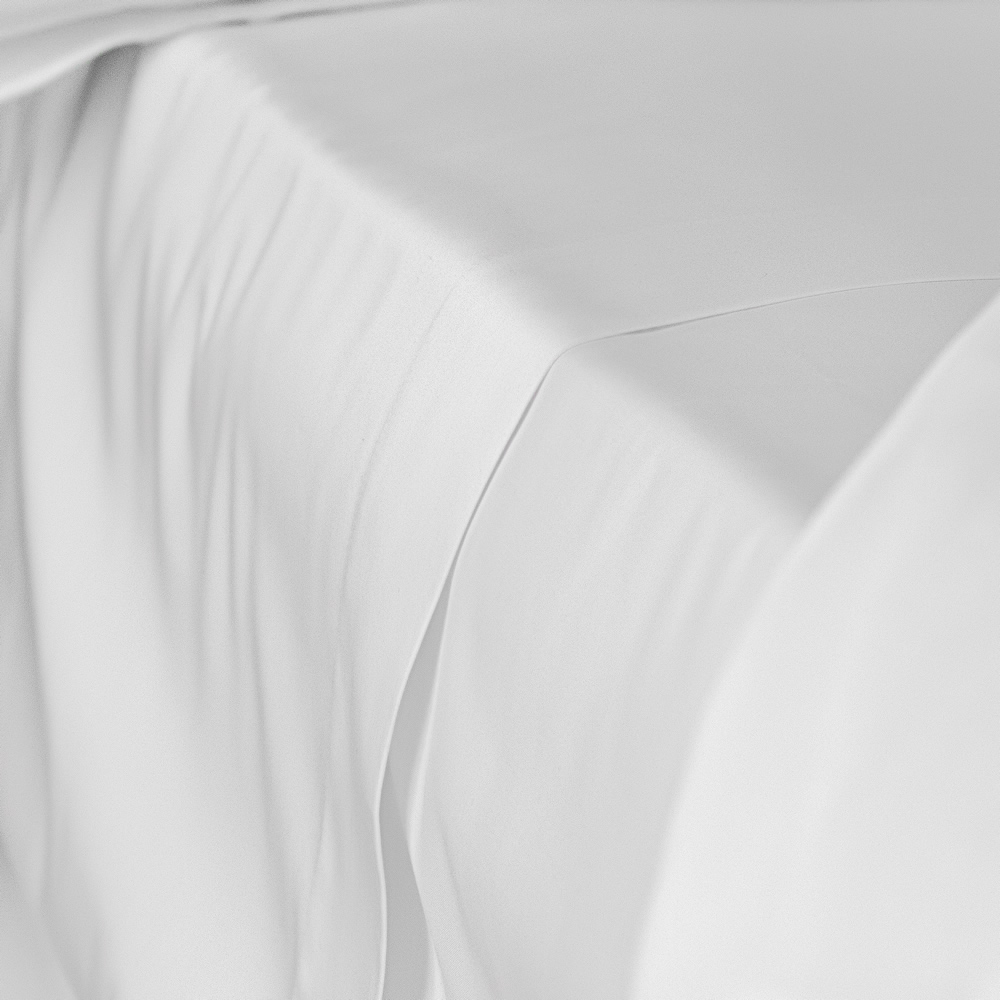 Charm of on-trend white
White is the colour that never goes out of fashion, it's always on-trend, no matter how much time passes. It's there in both household decoration and rooms such as bedrooms and bathrooms. As the symbol of purity and brightness, it gives any room a clean look and a bright atmosphere.
White Egyptian cotton bedding sets create a peaceful feeling which, due to their high quality fabric, means they stand out for their softness and durability. If you are looking for simplicity and a natural soft touch on your bed with a good quality fabric, then the Provence Collection is for you. It brings a delightful fresh feeling to your bed linen.
The understated design of the Provence Collection will make your room feel full of brightness and shine with a fabric made from high quality Egyptian cotton with a luxurious 500 thread count, which is guaranteed to provide comfort and relaxation when you rest. It's a very charming White Egyptian cotton bedding set that matches perfectly with any kind of decor you choose for your room, whether it's more modern or traditional.
Bring elegance to your bed
To create a space full of elegance in your bedroom, too much variety can create a cluttered atmosphere - "less is more". If you keep your bedding a neutral white colour, it will match with any colour scheme and give a unique and personal touch to your bedding.
One bedding set we would like to highlight is the Victoria Collection, made of 300 thread count Egyptian cotton with a hint of satin. It will give your bed a gentle shine, and it's elegant embroidery makes this collection a unique and wonderful bedding set. It's a majestic and very elegant collection. The embroidery on the top sheet, pillow cover and duvet cover turns it into the perfect luxurious option for those who are looking for high quality bedding sets.
You can't go wrong with a White Egyptian cotton bedding set. They are always in fashion and it's currently the top product in the textile market.