Bedding Made in Portugal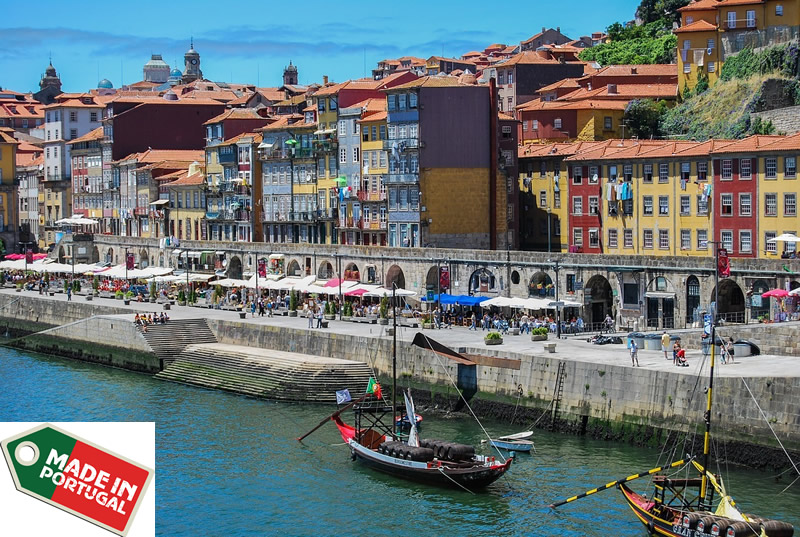 High quality bedding from Portugal
Source of top quality bed linen
We can start this article by asking ourselves a question that not so many people take into account in relation to their bedding: Do we really pay attention to the composition of our sheets? I think the answer is simple: usually, most of us don't care too much about the materials and where do they come from.
Connie Home wants to offer their customers high quality fabrics, made in Portugal, a country well known for its abundance of bathroom and bed products. Also for offering bed linen sets made of exceptional fabrics and which stand out for both their softness and durability over time.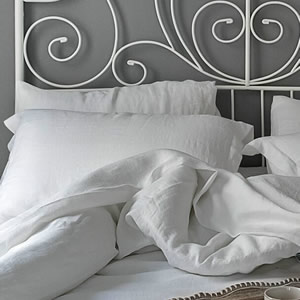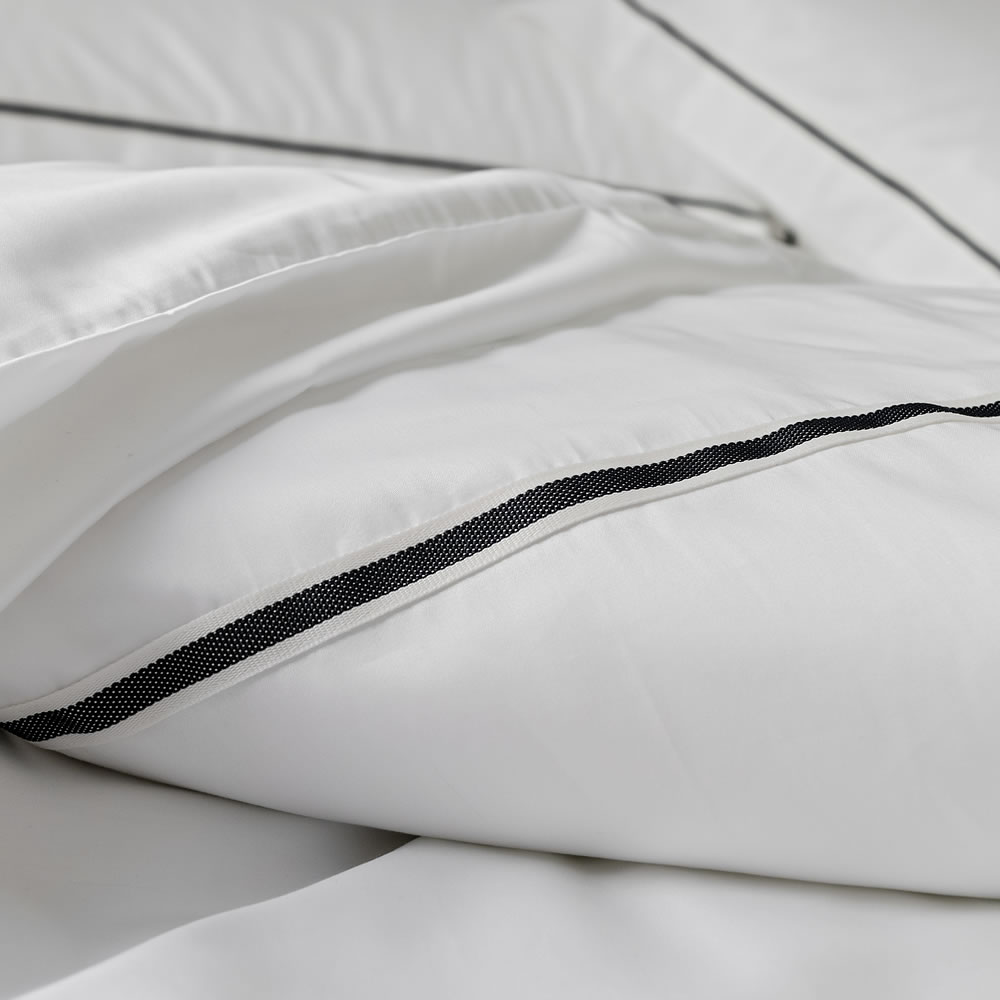 Luxury brands from Portugal
The large bedding brands are known for the quality and price of their bed linen. They achieve this by seeking advice from providers based in Portugal, since they use only fabrics which have an excellent quality. These are sold by many retailers and luxurious brands from different parts of the world such as in Paris, Milan, London.
For this reason, Connie Home offers luxury, high quality bedding to their customers. This range includes a large variety of Egyptian cotton collections made of 300 and 500 thread counts, 100% natural cotton and luxurious washed linen like the pure linen Atlanta flat sheet.
Bed linen made in Portugal
Bedding made in Portugal for your bedroom
Talking about being made in Portugal is the same as talking about a guaranteed level of quality. This attention to providing the best possible materials for their bedding ranges means the Connie Home collections will last for many years. Something that has been confirmed by the use of Portuguese bedding manufacturers over the centuries.
Our duvet covers, flat sheets, fitted sheets and pillowcases are made of luxurious and high quality materials and their durability and softness is sure to last. For this reason, a purchase from a Connie Home range means you are buying 100% natural sheets with the best fabrics available to the textile market, such as the Egyptian cotton 300 thread count Harmony flat sheet.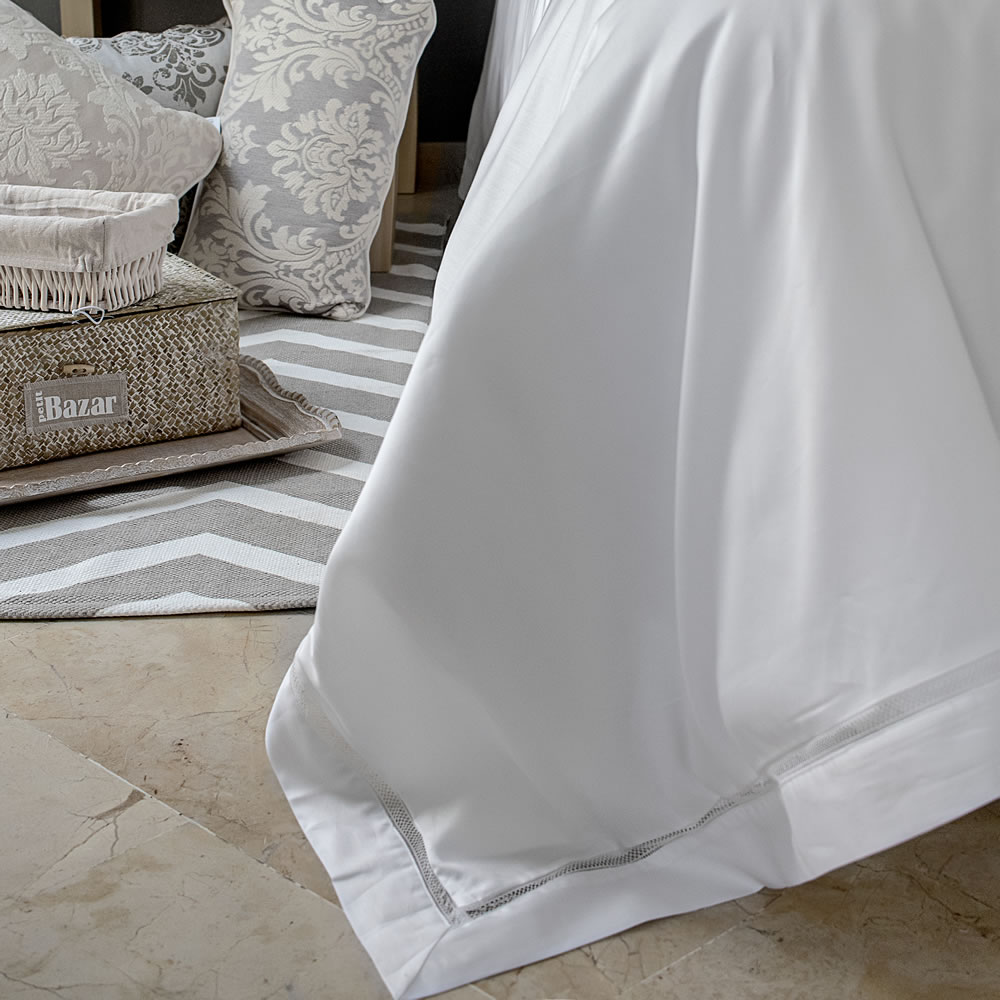 Quality Portuguese bed linen
Inspired by the Portuguese tradition of producing the best quality textiles, something the people of Portugal are proud to describe as being an integral part of their rich history in the world of luxurious fabrics.
With bedding Collections lovingly made in Portugal from linen and cotton forming a part of the worlds leading bed and clothing brands. This has generated a pride in the country and forms a significant part of Portugal's export economy, which Connie Home is proud to continue.
Luxurious bedding made in Portugal
For many years the slogan "Made in Portugal" has been a symbol of high quality and luxury, particularly when connected to bed and bath linen. Which is the reason why Connie Home has all of their bedding made in Portugal. The top quality, modern and luxurious styling, combining a rigorous attention to detail with a traditional feel, creating the type of high quality bedding UK consumers are nowadays demanding.
More and more companies around the world are requiring this "Made in Portugal" branding for their high end textile products because they realise that consumers understand the implication that Portuguese luxury bedding has for their range. Not only with marvelous designs, but it means high quality linen and cotton fabrics.
Global companies choose made in Portugal
These international brands not only look at the quality of the material, which is excellent, but also at the production techniques employed. In many cases the bedding made in Portugal has decorative borders and detailed stitching which have been carefully finished by hand.
An example of this elegant border work is the Connie Home Victoria Egyptian cotton 300 thread count duvet cover, which has elaborately embroidered bordering around each side. A classic and traditional item of elegant bedding made in Portugal.
Portuguese Bed Linen
For all of us looking for a touch of luxury in our bedroom with our choice of top of the range bedding then look no further than the wonderful textiles made in Portugal. Head and shoulders above the rest of the world and renowned for their high quality and carefully crafted fabrics. Portuguese bed linen combines experience, craftmanship, innovation and modernity which are all rolled up into individual creations and exquisite bedding collections. All with the highest quality material, from linen, silk, cotton, Egyptian cotton being the most important for the bedroom.
Long considered to be one of the most important textile industries in Europe, this reputation for Portuguese bed linen been achieved for various reasons and can be distinguished from, for example, the historically important UK bed linen manufacturers. The principal one is the trust and confidence generated over the years in the quality and craftwork of bed sheets made in Portugal. This is why the principal clothing and bedding brands around the world select Portugal as their factory. Take the opportunity to renew your linen pillowcases and all of your bedding with a journey back in time and experience the benefits that the tradition and luxury of Made in Portugal can bring to your bedroom. Make your personal space one of luxurious Portuguese elegance with first class bedding that lasts a lifetime.