Pure Linen Pillowcases.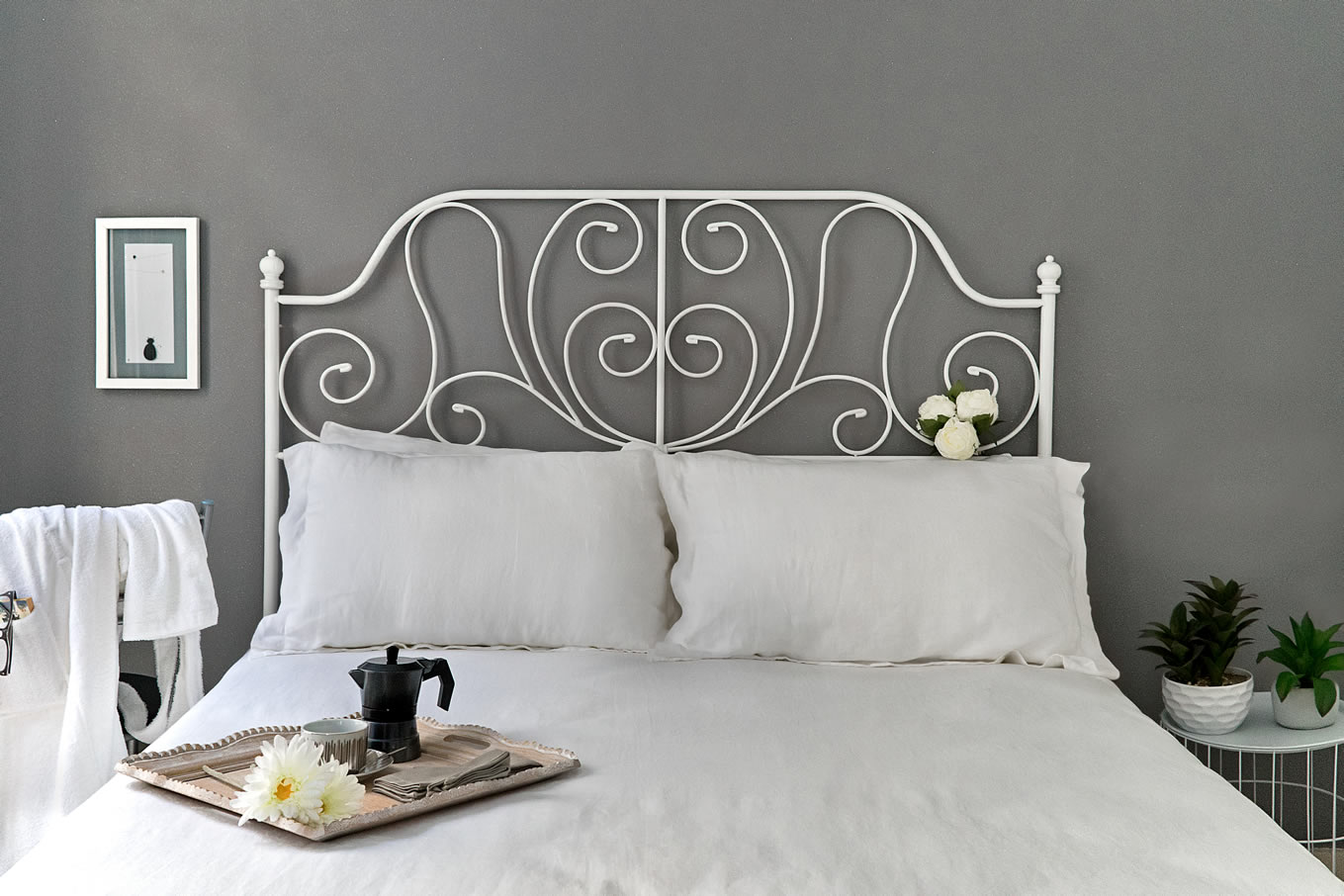 Luxury Pure Linen Pillowcases
Quality Linen Pillowcases
The quality of linen can be easily recognized by the way the linen lies on the bed and the way the sheets hang over the side. This effect is emphasised with our pure linen pillowcases.
Since the beginning of time linen has been used as a principal fabric in the manufacture of bedding collections, as well as clothing. If we stop and think about it, we spend the greater part of our lives asleep.
For that reason Connie Home offers a range of pure linen pillowcases which have been pre-washed to offer a smoother finish and which are soft to the touch.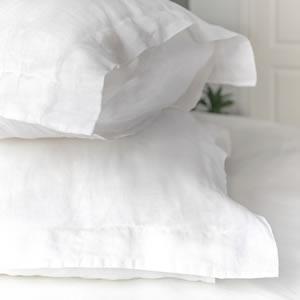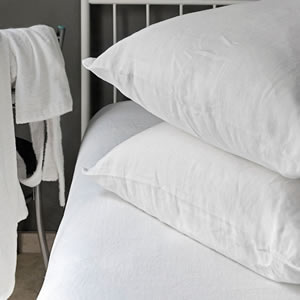 Healthy properties of pure linen pillowcases
Connie Home supplies pure line pillowcases which are elegant and made from 100% natural linen, making your bedroom a place of purity. Our pure linen pillowcases are the ideal solution for both winter and summer, allowing you to use them all year round under all conditions. Linen is a fibre which absorbs humidity making the material perfect for the high temperatures found in hot and humid climates.
Another property of our pure linen pillowcases is that the linen is very strong and durable even after many years of use, remaining soft after many washes. The natural ruffled appearance of linen is what gives our pillowcases their elegant look and because of this, the additional benefit is they do not require much ironing.
Being a linen that is 100% natural, our pillowcases have antiallergic properties which makes them ideal for everyone.
Pillowcases: Current linen fashion
Our pure linen pillowcases form part of a longstanding tradition of linen usage in bedding and is a style which is always fashionable.
The Atlanta collection stands out as an elegant linen range of Connie Home within which the pure linen pillowcases in particular give a natural, rustic look to your bedroom as well as being on-trend and elegant.